I did end up waking up at 7:30 AM for another morning run. It was difficult after walking so much the previous day, but I wanted to get a head start exploring Copenhagen. Dr. Reed took me on a 4.25-mile route that passed the swan's nest above. It never occurred to me that swans have nests, but here's proof of the mama swan chilling in her humble abode. Next, we ran in the perfect area in the middle of the city around The Lakes of Copenhagen. The Lakes consist of five basins but in fact are only made up of three lakes: Sct. Jørgens Sø, Peblinge Sø and Sortedams Sø. We saw a lot of runners out this morning there, so I felt like I was one of the locals already.
For the rest of the day, we hit all the major tourist stops trying to use our Copenhagen cards to their fullest potential. The weather was absolutely spectacular! It was about a high of 60, which felt so nice after the previous cold and windy days.
First stop was Rosenborg castle (pictured above). It was a palace built by Christian IV in the 1600s. From the 1700s onwards, Rosenborg went from a place of residence to where the king kept all his rare objects to show off the wealth and status of the kingdom. Inside we saw coronation thrones, elegant tapestries, funny things like the king's bathroom, and the crown jewels like the crown shown below. The King's Garden (Kongens Havearound) around the Rosenborg was such a nice place to relax and go for an afternoon stroll too.
We made a quick stop by the Botanical gardens (Botanisk Have). To be honest, Phipps is bigger and better, so there's not much to say about it other than it's a pretty place that's free 😅
Next, we went to the Round Tower (Rundetaarn), which was built in 1637-42 by King Christian IV originally to be used as an astronomical observatory. It is 34.8 meters high (ain't got nothin' on Cathy), which is actually higher than most of the rooftops in the city. Because it's a round tower, the only way to get up is using the spiral ramp that twists around the hollow core. There was the lovely view of Denmark captured in the gif above 🙂
One of the things I definitely wanted to do was go on one of the iconic canal boat tours. Somehow I made the poor decision to sit with the group rather than snagging an open window seat 😜😜😜 I could not see anything without being obstructed by someone or the roof that really should've been down *sigh* But I didn't let that bring me down 😉 We got to see the Inderhavnen Bridge (Inderhavnsbroen) open and close to allow ships through the channel.  We passed by The Little Mermaid statue and waved 🤗 to people sitting along the shore.
It was a nice, relaxing boat ride. I was jealous of the people we saw floating along the canal enjoying meals and their friends and family on little rental boats.
Next, we went to Christiansborg Palace, which is a government building for Danish Parliament Folketinget, the Supreme Court, and the Ministry of State and is also used by the Royal Family. There we visited the Royal Reception Rooms which included a throne room, where foreign ambassadors are received by the Queen and the balcony where the Danish monarchs are proclaimed. The Queen and the Prince Consort use the rooms for official affairs like representative dinners.
Under Christiansborg Palace, we went to see the ruins from Bishop Absalon's Castle wall from the 11th century. It was rebuilt several times and was discovered by accident when trying to build the Christiansborg palace.
After escaping 🤣 the depths of the dark middle age ruins, we stopped for a group picture in the garden of The Royal Library before actually going to the library. We saw a guy in a Pittsburgh sweatshirt and gave him a shout out (he wasn't actually from Pittsburgh, just visited).
Finally, my growling tummy was satiated at Papirøen ("Paper Island") where there was a variety of Copenhagen Street Food to choose from. It was so cool to see so many different vendors. I opted for a vegan falafel pita and it was AHHHHMAZZINGG. Maybe I was super hungry, but it was like one of the best meals I had so far here. 😋😋😋 For reference on how much food costs here, this was 75 DKK (just for the pita), which is $11.09. At a cheaper falafel place you could find it for 35 DKK or $5.18, but it was not as good and more on the lines of fast food quality. 

On our way back to our hostel, we stopped by for our touristy Nyhavn colorful houses pic to share with everyone back home that we indeed were in Copenhagen, Denmark having a blast. But like urmahgerd, the clouds in Denmark are so FLUFFFFYYY.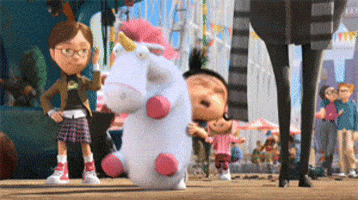 The day was not over yet on this Saturday evening. Below our hostel was an ICE BAR called Reflections. It was basically an ice castle. Wait… are there actual ice castles I can go to?
It was super cold in there, but it was definitely worth it for the experience. There were like ice cube shot glasses and the tables and walls were all ice!  They actually had virgin drinks, which I opted for (basically fruit juice sugar 😅).
Overall, I felt like we were able to see a lot in just one day. Exhausted and definitely sleeping in this time haha, but tomorrow is also a free day to do whatever we want and the last day of our Copenhagen cards. Since we saw the main things we wanted to see already, we'll definitely keep it more chill. I know some others are going on long bike rides or kayaking, which also sounds super fun.
Sarah xx
🐻🐻🐻